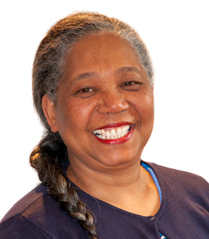 BIOGRAPHY
Shirley Burgess is a business owner with Forever Living products. Forever is a $2.8 billion global company, in the ever-growing health and wellness market, with an impeccable track record, and enviable and consistent growth throughout their 40-year history – $1m a year 1978, $1m a day 1981, now $2.8 billion and still growing.
Shirley started her working life when she joined the Women's Royal Army Corp after leaving school. Most of her time was spent on the sports field as she was a keen athlete and represented the Army as a sprinter.
This passion for Athletics moved with her to her job at Sport England (The English sports Council) where she worked in administration and office management for over 8 years. She also has over 20 years' experience working with various charities in the administrative field. During this time, she also studied at the Open University to gain a qualification in Business Administration.
Forever Living gave Shirley the opportunity to start her own business and take control of her life, create a future that offered her and her family real financial security. The company also aligned with Shirley's beliefs on a healthy and natural lifestyle whilst also giving her an unparalleled support network to gain more knowledge on the subject.
She enjoys working people and sharing her love of the products and business opportunity. She challenges herself the make at least one person smile each day.
SHIRLEY'S RECENT BLOG POSTS