How to write a blog post with SEO (Search Engine Optimisation) in mind:
How to structure your blog post:
Firstly get your general idea down on paper. A rough title, some points you want to make, an introduction to the topic.
Then begin to look at keywords and key phrases to the topic you're talking about. To give you an example, if i were to try and find things for the topic of blogs, i would use words such as blog, post, tags, categories, how to improve your writing and so on. These plus many more would be distributed through my text.
Then look at your headings and subheadings for the post. These are extremely important to break up your text so it is easy to read plus Google uses these headings to determine the subject of your post. Try to put a heading above each paragraph.
After you have all this, begin to refine and improve the post till you feel it conveys your message clearly to anyone who chooses to read it.
Titles:
You should be breaking up your content with titles. This means you should be using H1 / H2 / H3 tags.
Keywords:
What is the keyword you will be using for this page? Be sure to use it in the first sentence of the post. For example if you want Google to find this page when people search for "How To Write A Blog Post", then use this Key phrase. If you would like to do some Keyword Research you can use Moz's Keyword Explorer
Links:
If you mention anything external (or internal) to the site, LINK TO IT!
But remember, make the link open in a new tab or window (_blank) so that you do not take people away from your post.
Tags:
Try and have at least 10 tags. This basically means just putting in any buzzwords or general terms referring to what you're writing about in that post. Tags are meant to describe specific details of your posts. To use tags in WordPress, you will have to look on the right hand side of the page where there will be a section for you to insert any tags.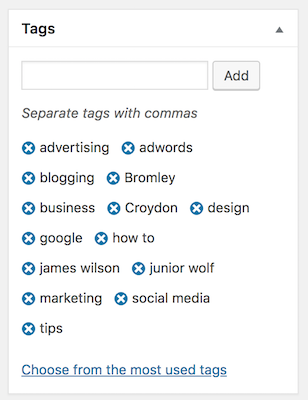 Categories:
Try and have at least 5 categories, including your name and company name. Categories are meant for broad grouping of your posts.
Transition Words:
Good to have a lot of transition words. Transition words and phrases provide a connection between ideas, sentences, and paragraphs. Transitions help to make a piece of writing flow better. Examples of these are things like' "most importantly", "because", "therefore" and so on. Think about it as cement to connect your sentences. SEO plugins such as Yoast SEO use transition words to judge your pages readability and how easy it is for people to understand.
Post Length:
Should always be over 300 words in total length. Ideally try to make it over 800 words.
Breaks In The Text:
It is important to try and have a new title / subtitle for every 100 words. Breaking up the text with images is also important to keep the readers eyes refreshed.
Sentence Length:
Keep sentences fairly short. This does not mean that you need to hinder your writing, but it is just good practice to try and keep things concise and simple. 35 words would be the maximum.
Call To Actions:
At the end of the post have a call to action i.e "Sign Up For our FREE 14 Day Trial" or "Get 20% Off in store NOW". Try and make it eye catching and something to excite people.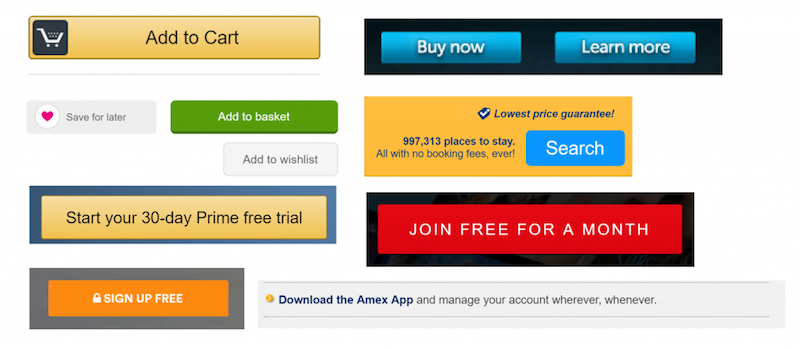 Images:
Any images used should be:
Clearly labelled with company name, blog keyword, name of photo. No space, just use dashes or underscores.
Web optimised / Not huge file sizes – under 500kb and less than 1000px in either width or height
Have an alt image tag – includes keyword, name of blog post, your name, company name
This is just a very quick overview and should help you start your journey. There are a lot more things that specific businesses and industries can do but to go through these all in one post would be overwhelming.
If you would like any professional Website Development / Graphic design / Branding / Logos  please visit juniorwolf.co.uk
Article by James Wilson (Creative Director @ Junior Wolf)
Graphic & Web Design Seat / Mastermind Education Coordinator